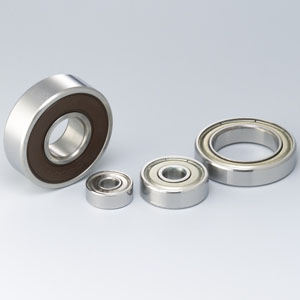 PYC bearing is a specialized manufacturer of motor bearings,motor bearing,electric motor bearing,electric motor bearings,motor ball bearing,fan motor bearing.
These electric motor ball bearings are rated EMQ2 (ZV3) for very low noise or low vibration applications. Various radial play groups can be supplied but the most commonly stocked are CN (standard) radial play or C3 (loose) radial play. Usually supplied in SAE52100 chrome steel, our electric motor bearings are extensively tested individually tested before approval. These deep groove radial ball bearings can withstand heavy radial loads and moderate thrust loads in both directions. Many other sizes can be supplied as low noise but these are the most commonly used.
Special consideration has been given to quietness, internal tolerances, lubrication, seals and shields. Various lubricants are available that will operate over a wide temperature range. Several tolerance grades are available to meet the specific motor requirements. Bearings are available with contact or non-contact seals or shields.
You can see the complete Bearings Tables of our products here.