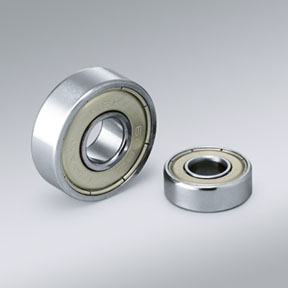 PYC bearing is a specialized manufacturer of low friction bearings,low friction ball bearings,low friction bearing,ultra low friction bearings,low friction high speed bearings,low friction precision bearings,low friction micro bearings.
Product features
1. Lower torque
Straining force was reduced by 50% by narrowing the seal lip by 10% and lengthening it by 70% compared to usual bearings, based on computer simulations of the lip shape. This enabled the creation of ball bearings with the lowest friction in the world half the conventional level.
2. Same durability as conventional products
The seal lip shape was improved based on computer analysis. The new shape improves lip-following and stabilizes contact pressure along the edge, while reducing straining force; this made it possible to realize the same durability as conventional products by preventing the ingress of contaminants from the transmission oil into the bearing.
3.Lubrication
The lubrication performance has big influence on the flexibility of bearings, and most of ordinary bearings are lubricated by grease. In order to obtain the best flexibility, we can either apply grease lubricating like Shell12 which we often select, or apply bearing oven-drying which can achieve the best flexibility and the least friction of bearings. However the oven-dried bearings will produce certain noise when being applied.
You can see the complete Bearings Tables of our products here.
. precision low friction ball bearings. precision low friction bearings