large ceramic self aligning ball bearings



Bearing >Ceramic Bearings > self aligning ceramic bearings
---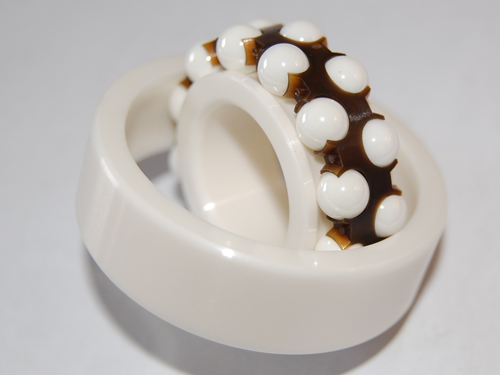 PYC bearing is a specialized manufacturer of large ceramic self aligning ball bearings,large ceramic self aligning bearings,self aligning ceramic bearings.
Full Ceramic Self Aligning Ball Bearings have a spherical outer ring raceway, balls and cage continue to rotate. this type of bearings is suitable when the displacement of the centers around which the shaft and housing rotate and shaft deflection are likely to occur.
PYC bearings manufactures silicon nitride and zirconia oxide balls and rolling elements for bearing assemblies. Ceramic bearings offers the following advantages :
Higher reliability at high speeds and loads
Reduced friction
Electrical insulator
Non-magnetic
Reduced friction
Can run with reduced lubrication
You can see the complete Bearings Tables of our products here.
Contact Us:
PYC BEARING CO.,LTD.
ADD : Room 2207,No.1065( A)
Zhao Jia Bang road,
Shanghai,P.R.China
TEL : 0086-21-64692915
FAX : 0086-21-51062733
E-mail :
caoyyan@gmail.com
sales@bearings-china.com

Copyright 2000-2012 PYC BEARING CO.,LTD.