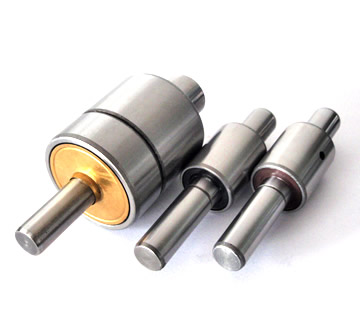 PYC bearing is a specialized manufacturer of water pump shaft bearing,car water pump bearing,automotive water pump bearings,pool pump bearings,pool pump bearing.
We offer water pump bearings, manufactured using superior quality raw material. They can be easily availed in customized forms with the assurance of timely deliveries. These water pump bearings are durable, corrosion resistant, and is resistant to the effects of heat, water rust etc. They have high load capacity. They can be availed at competitive prices.

We offer water pump bearings in two types, namely ball types and ball roller types. The ball roller type of water pump bearings offer a higher radial load capability of the roller row. This load bearing capacity is important when supporting either a fan are a relatively high off-set belt load.
Water Pump Bearing Water Pump Bearing
Features :
We, at PYC Bearings has developed new water resistant seals that offer five times greater durability. We have also developed a better grease(WPH) for the water pumps. It is resistant to the harmful effect of water, heat and rust. Durability is enhanced by use of new steel which has low oxygen and superior in cleanliness. This new steel are three times more durable. The steel is also carbonized to make it more durable.
Product Tables
Ball-Ball:with two rows of balls;
Ball-Roller:with one row balls,one row rollers.

In addition, you can see the Bearings Tables of our other products here.